Whiteboard
The "Whiteboard" is a where I relate and organize ideas in a "quick and dirty" way, without the formality and permanence of prose. This section is inspired by — but does not compare to — the unique work of folks like Edward Tufte, Jessica Hagy, and David Macaulay.
August 17, 2009 (@3:37 pm)
Deduced shape based on long-term study of fuel gauge behavior.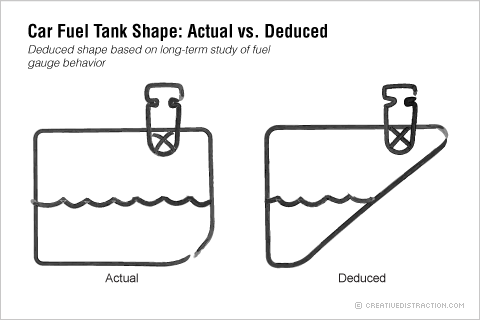 August 5, 2009 (@8:32 am)
For my nerd friends who became parents, or are thinking of doing so…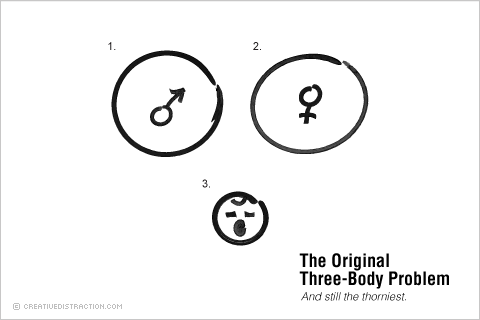 August 3, 2009 (@11:59 pm)
Compiled from dozens of interviews…